battery hand PET/PP Strapping tool CYC5000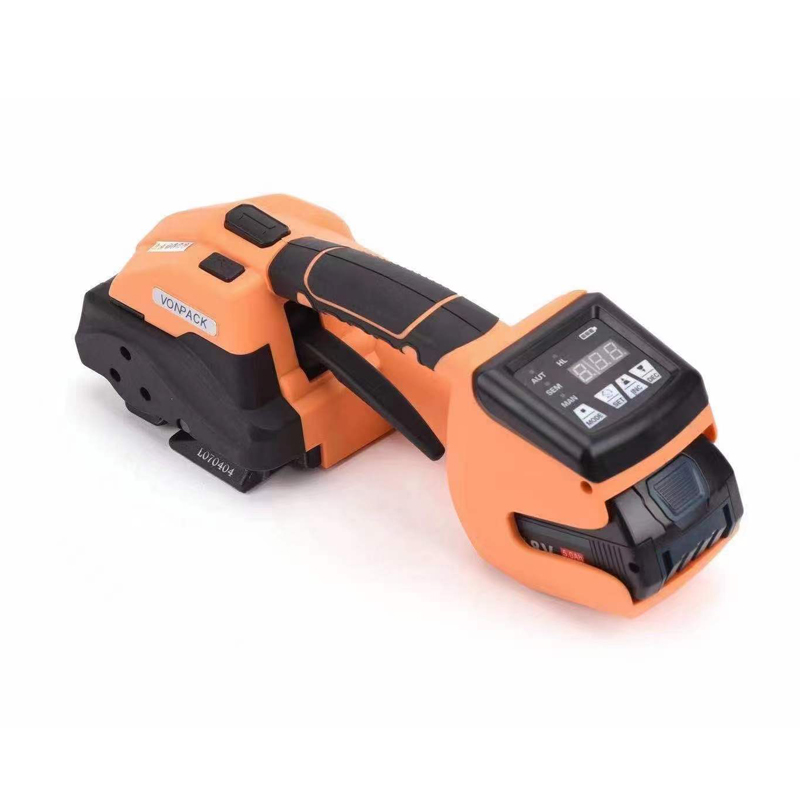 Model: CYC5000
Strap:Polypropylene(PP),Polyester(PET)
Strap width:12-19mm
Strap thickness:0.5-1.0mm
Joint type:Friction-weld/sealless
Battery:BOSCH 18V/4.0Ah ,2PCS
Battery life:Up to approx 3000 times
Introduction
Automatic mode
In Automatic mode all the operator needs to do is to press the tension button for a short time, and the strap will be automatically tightened. When the set tension value is reached, the strap will be welded and cut automatically.
Semi-automatic mode
In the Semi-automatic mode, it is necessary to press and hold the tension button all the time. When the set tension value is reached, the machine will start automatic welding and cutting (if the take-up button is released during tightening, the tension wheel will stop rotating. Operator can press the welding button at this time, and the baler will weld and cut the strap.)
Manual mode
When manual mode is used, the tension button shall be pressed all the time. When the desired tension is reached the fusion button must be pressed so the welding begins. When welding is done, the strap must be cut manually.
Application
Brick & Block packing
Cotton baler
Box,Pallet strapping
Second Clothing baling