Electric battery Operated PP PET Strapping tool OR-T200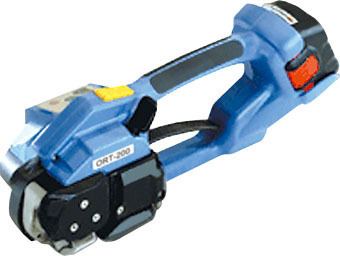 Battery Powered Friction Weld Strapping Tool
Tension, seal and cut in 3 seconds - with this friction weld strapping tool
This automatic friction weld strapping tool is the fastest way to hand strap cardboard boxes and pallets with maximum operator comfort and minimal effort. Simply insert both ends of the polypropylene strapping into the machine, lift the handle and pull the trigger.


Details
Model: OR-T200
Strap:Polypropylene(PP),Polyester(PET)
Strap width:13-16mm
Strap thickness:0.5-1.0mm
Joint type:Friction-weld/sealless
Battery:BOSCH 12V/2.6Ah ,2PCS
Battery life:Up to approx 3000 times
Introduction
This battery Operated PP PET strapping tool OR-T200 is the most user frindly strapping tool in Market,which is made in Shanghai China with good quality and competive price.It's similar with ORT200,ORT250,ORT400.
Fast strapping - this automatic friction welder straps in seconds

Easy to use - both ends of the plastic strapping feed in together

Simply pull the trigger, the machine tensions, seals and cuts the strapping

Machines available in 12mm and 16mm strap widths

Strong and efficient - strapping tension up to 240kg

Adjustable strapping tension setting

Semi-automatic or fully automatic strapping

Machine designed for speed, comfort and durability

Battery powered strapping machine - no cable restrictions or hazards

Replaces separate hand tools and metal seals
Details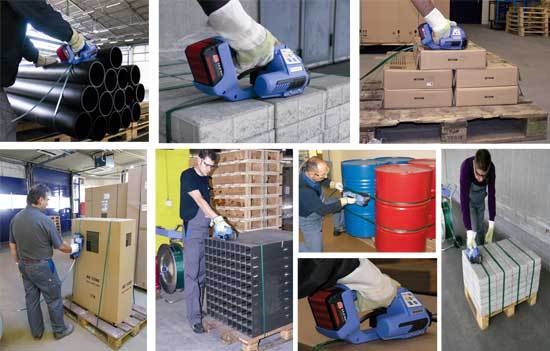 Application
Battery Operated strapping tool can tension, seal and cut with one tool.
Recommended for coils, pipes, rods and irregular-shaped packages.
Using a 12 voltBosch battery, the T200 can complete up to 300 packages per charge.
3 seconds each strap
Shows
ASP-16 battery Operated PET strapping tools and strapping machines are inspected by high-precision machines and testing machines to ensure the product quality.