Semi automatic strapping machine Low table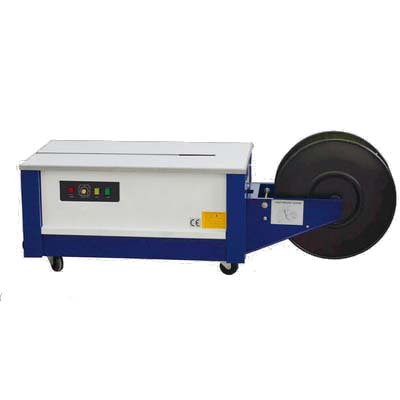 Model: SE01
Strap:pp strap
Strap width:6-15mm
Strap thickness:0.5-1.2
speed:1.8Sec./Strap
Joint type:friction weld,sealless
Weight:100KG
Introduction
1) semi-auto strapping machine with PP band with width from 6 to 15mm
2) high table strapping machine
3) save electricity: start to strap 15seconds later after turning on the power and the motor can automatically stop in 30seconds.
4) Automatically finish gathering belt, gluing, cutting and strapping.
5) Good appearance, steady performance and easy to operate.